The Virginia Cavaliers took on the Wisconsin Badgers in this year's edition of the Big 10/ACC Challenge. Virginia, which has won their annual Big 10/ACC match-up 11 times, won a defensive battle reminiscent of the infamous 48-38 game from 2013 en route to a 49-37 victory.
The 'Hoos, led by guard Devon Hall, started the game hot. Hall knocked down a runner and a 3-pointer and guard Kyle Guy added two driving lay-ups as Virginia built up a quick 9-2 lead. Wisconsin's talented big man Ethan Happ responded with two nice buckets of his own, and Virginia's lead was cut to 12-8 at the under-12 timeout. Hall again made two consecutive baskets out of the timeout, but picked up his second foul and was forced to take a seat.
A few minutes later, the Badgers got two straight 3-pointers from guard Aleem Ford to again pull within four. They would make only one more 3-pointer the rest of the game. The Cavaliers entered halftime leading 24-20, despite shooting just 37.9% from the field. Hall and Guy led the way with 9 points apiece, and forward Isaiah Wilkins had seven rebounds. Guard D'Mitrik Trice had 8 points for Wisconsin, and Ford had six.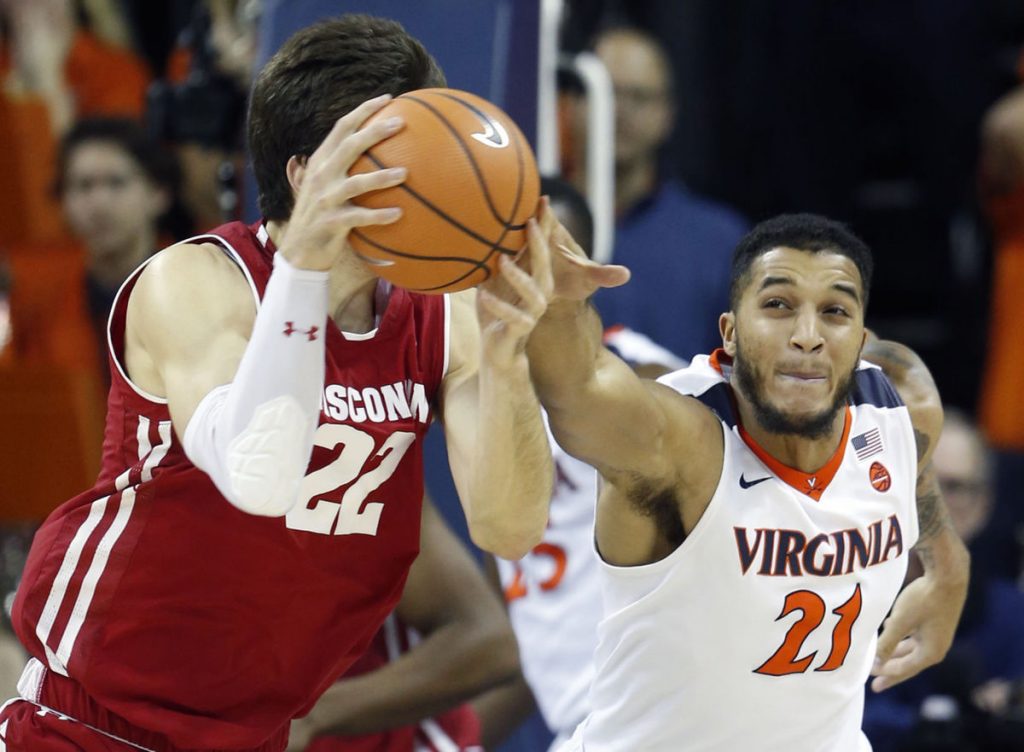 Virginia, behind three midrange jumpers from Guy, expanded their lead to 34-26 by the 15:12 mark in the second half. A runner from Hall pushed the lead to 16 points before both teams turned up the heat on defense. Guard Brad Davidson's 3-pointer midway through the period was Wisconsin's first field goal in over seven minutes, and the Cavaliers had their own period where they missed 10 consecutive shots.
But Virginia's defense held strong, and the offense came alive just enough to secure the win. After a 7-0 Wisconsin run pulled the Badgers within single digits, Hall knocked down a 3-pointer and Guy made a nifty driving lay-up to put the game out of reach and seal the victory.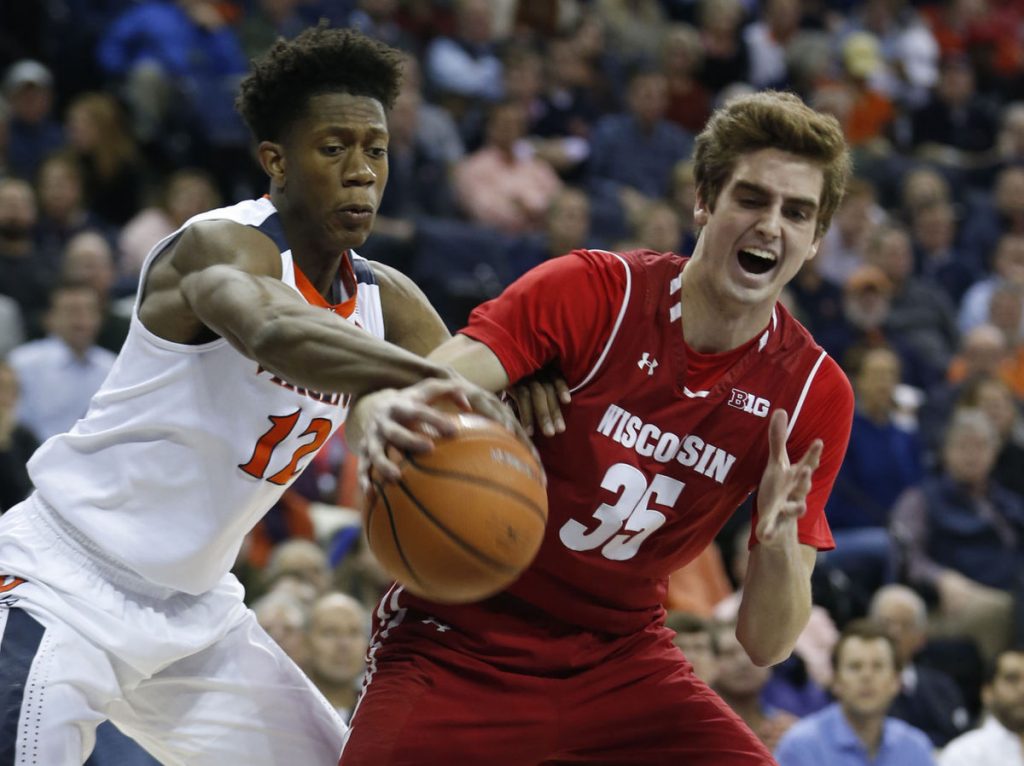 The offense wasn't exactly pretty for the 'Hoos – they shot only 38.1%, including 21.4% from downtown, and turned the ball over an uncharacteristically high 12 times. Hall and Guy combined to score 33 of Virginia's 49 points. However, the activity on the glass was crucial, as head coach Tony Bennett discussed after the game:
"You know it is going to be a battle. It is going to be a possession game so every time we can get an extra possession from Mamadi, Jack, and Isaiah, that is key."
Big men Mamadi Diakite, Jack Salt, and Wilkins had 23 rebounds between the three of them, including 10 offensive rebounds, against a Wisconsin program known for their ability to clean up on the boards.
Most importantly, Bennett's patented pack line defense was brilliant, holding the Badgers to 31.3% shooting and forcing 14 turnovers. On a night when the Cavaliers struggled to make shots and never shot a free throw, their defensive effort led the way to victory.