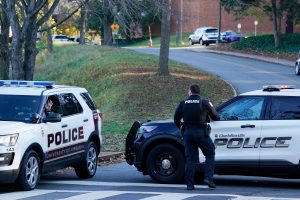 In a general communications email to the U.Va. community, Police Chief Timothy Longo stated this past weekend on November 19th that the University received a threatening email around mid-day related to the planned Memorial Service at JPJ Arena. Security and police presence was increased, and seemingly no threat was actualized. 
The following Monday, Longo sent out a follow-up communication, expressing that University Police, along with state and federal law enforcement agencies, continue to investigate the threatening email communication they had received.
Longo also shared that University officials have continued to receive several communications of a similar nature. Law enforcement continues to investigate these threats as well. He followed this saying, "Going forward, we will update our community in the event that we determine a threat is credible."
Should you receive any suspicious email communication, please forward them to Police@Virginia.edu. University Police also encourages the community to report anything suspicious to 911.