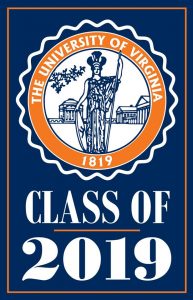 The Third Year Ceremony was held at John Paul Jones Arena on Friday.
This celebration was known as the Ring Ceremony in previous years since it is the time when third year students can pick up their class rings. Third Year Council decided to change the name to encourage more students to attend the event. This act of inclusivity placed a greater importance on the people present rather than just the ring.
Third year Paco Abiad spoke at the event and told the audience how this year's Class Council was able to offer 50 percent more ring scholarships than in the past with the help of the UVa Honor Committee and the Engineering Student Council.
The keynote speaker for the event was UVa Alum, Jung Kim, a co-founder of Roots Natural Kitchen.
Kim shared his personal experience with school and finding a job, revealing that he never expected to open a "salad restaurant." Kim's speech reassured students that it is okay to not have their lives completely figured out and that there is not one clear path to success.
"Being an adult is all about being human," said Kim in his speech.
Kim was followed by UVa's Acapella group, the Hullabahoos who performed "Thunder" by Imagine Dragons and "I'll Be" by Edwin McCain.
Dean Groves read the Class of 2019 poem that followed the tune of "Twas The Night Before Christmas" and asked students to turn on the candles they received every time the poem mentioned something they have participated in.
The poem referenced UVa traditions like Lighting of the Lawn, the Midnight Snowball Fight of 2016, streaking across the Academical Village, and column headshot pictures.
Groves closed the poem by saying that "it shouldn't matter how much time has gone by. Between me and you, your life has just begun and there is still so much to do."
The ceremony was followed with refreshments and live music. Students who ordered a class ring picked it up and took photos showing off the tradition.