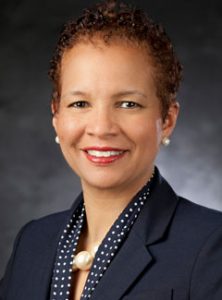 The Chief Executive Officer of the University of Virginia Medical Center and Acting Executive Vice President of the Health System, Pamela Sutton-Wallace, has resigned. Sutton-Wallace joined the Medical Center in 2014 and has been lauded for her strategic direction of all inpatient and ambulatory services, recently earning the title of one of the nation's Top 25 Women Leaders by Modern Healthcare.
Sutton-Wallace's resignation arrives amid University President James Ryan's Sept. 9 announcement that the two leaders have been collaborating to change the Medical Center's "aggressive billing and collection practices" for "a little over a month," following an investigation by Kaiser Health News.
"I asked Pam Sutton-Wallace, Acting Executive Vice President of the Health System, to change those [aggressive] practices," Ryan wrote. "She readily agreed to do so, and she and her team have been working on the issue ever since…Pam and her team are finalizing the proposed changes, and we expect to announce them by the end of this week."
Ryan clarified to University employees that Sutton-Wallace's exit is unrelated to the Kaiser Health News analysis, which revealed over 35,000 lawsuits that the Medical Center has filed against patients due to unpaid fees, in some cases "seizing paychecks and claiming homes." The investigation was picked up by Washington Post reporters Jay Hancock and Elizabeth Lewis on Monday.
"Given the timing of this announcement, I want to be clear that Pam's departure is in no way related to yesterday's Washington Post story," Ryan wrote on Tuesday. "Pam has done a remarkable job leading our Health System."
Despite the recent scrutiny, Sutton-Wallace's career at the University has been marked by accolades. 2019 was the second consecutive year that she was honored by Modern Healthcare as a top female leader. In 2018, she was also named to the publication's list of the Top 25 Minority Executives in Healthcare. In addition, she was named to Modern Healthcare's "10 Minority Executives to Watch" list in 2016.
Sutton-Wallace's colleagues name her as a key contributor to the University Medical Center's recent success.
"In a little less than five years, Pam has served as a trusted partner and leader in transforming how care is provided at UVA and helping us become the No. 1 hospital in Virginia, as recognized by U.S. News & World Report," Dr. Richard P. Shannon, Executive Vice President for Health Affairs, told UVA Today.
Sutton-Wallace will be replaced by an interim CEO — Chris Ghaemmaghami, MD, who currently serves as the Center's Chief Medical Officer. Ghaemmaghami is the Center's senior physician and began his career at UVA in 1998.
Sutton-Wallace exits the University of Virginia Medical Center to begin a new role at NewYork-Presbyterian/Columbia University Medical Center. In the past, she served as Senior Vice President of Hospital Operations at Duke University Hospital, and held several leadership positions with the Duke University Health System from 1997 to her arrival in Charlottesville.