Amidst the fun and excitement of summer, America's birthday marks a time of national pride and revives a sense of community that is shared around the country. The Fourth of July, which falls on a Tuesday this year, presents an opportunity for people to disconnect from work or school and celebrate with friends and family.
While some families have their own traditions, Charlottesville's fireworks tend to be a highlight of the holiday. Whether you are a Charlottesville native or just around for the summer, the city teems with activities and events to help your Independence Day shine.
For the Young at Heart:
Head to Regal Cinema at 10am to start your day with free showings of Wallace and Gromit and Nanny McPhee as part of the Family Film Festival. Beginning at 5pm, join with families at McIntire Park for an evening with food stands, bouncy houses, local bands, face painting, and fireworks. Second year student, Temi Akinola is a native to Charlottesville and recalls going to McIntire Park each year with her family growing up.
For the Outdoorsy: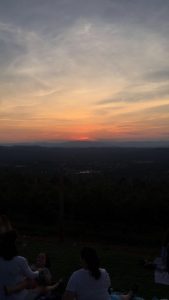 Gather a group of friends and float the James River on tubes together for a few hours to enjoy Virginia's natural beauty. Reeling and Rafting, based in Scottsville, Va., leads trips departing at 10:30, 11:00, 12:00, and 1:30 that venture four miles down the river for $25 per person. Later, drive up to Carter Mountain Orchard for "Happy Birthday, America," a celebration with live music, a parade of decorated bikes, kid-friendly games, hayrides starting in the afternoon, and lots of cider. The Orchard affords views of its fruit, the sunset, and the city. A firework show will begin around 9pm.
For the Historian: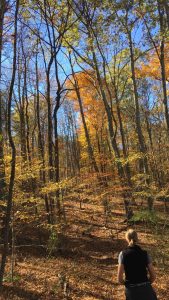 Start your day at UVa's Small Special Collections Library to wander through the exhibit "Declaring Independence: Creating and Re-creating America's Document," which explores the history of the Declaration of Independence and its signers. Docents will be available to give free guided tours from 9am-5pm. In the afternoon, walk the trails at Ivy Creek Natural Area, 250 acres of woods and wildlife that was historically the family farm of Hugh Carr, a former slave.
For the Patriot:
Witness others receive one of the greatest gifts the United States can give in the Naturalization Ceremony at Monticello at 9am. David Saperstein will be the featured speaker as people from within the community gain citizenship. Free walk-through tours of Jefferson's home will be available from 11:15am until 1pm. Afterwards, spend the afternoon hiking the Saunders-Monticello Trail.
For the Ambitious:
Race into the holiday with the Independence Day 5K at Sutherland Middle School at 9:30am. The run, organized by the Kiwanis Club of Charlottesville and the Charlottesville Track Club, benefits Camp Holiday Trails. Post-race, visit Chiles Orchard to pick your own peaches. The orchard is open from 9am-6pm.   
"Charlottesville certainly likes to do it big," said fourth year and townie Bridget Sweeney, and its Fourth of July festivities prove no exception. "I usually spend the day doing your typical all American activity – perhaps playing croquet – then my family has a good ol' fashioned cookout," said Sweeney.
No matter how and where you spend your day, make sure to find a spot to relax and watch the fireworks at the end of it. "The holiday is so fun; I 10 out of 10 would recommend going to see the fireworks," said Sweeney. For many, young and old alike, those are the best part.