Home
Authors
Posts by Matthew Kesselman
Warning contains some explicit written language.
By Matthew Kesselman & Alex Nguyen https://vimeo.com/191745156 Written portion by Alex Nguyen, This experiment was conducted purely for entertainment and curiosity purposes.  I do not condone living...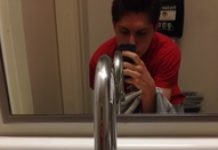 In my first year of attendance at the University of Virginia, I have spent a significant amount my free time utilizing the bathrooms around...