Home
Authors
Posts by Brianna Hamblin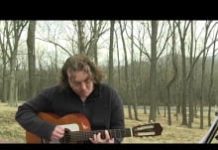 https://vimeo.com/216786039 The Virginia General Assembly are finally reforming state mental health systems to prevent those who really need medical care from harming themselves or others.
https://vimeo.com/216346174 Charlottesville residents argue over the resignation of Vice Mayor of Charlottesville, Wes Bellamy, after a series of tweets were revealed from his past.
https://vimeo.com/216345555 Charlottesville's first ever Nine Pillars Hip-Hop Festival shows that hip-hop in the city deserves to be heard.