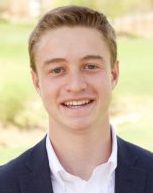 Rising second-year students Grant Sirlin and Jared Vishno spearheaded a new way for college athletes to capitalize on their athletic expertise when they launched Division 1-on-1 Trainers, the only NCAA-certified service that connects young athletes with college athletes for one-on-one training.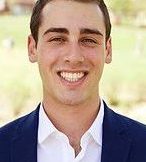 The appeal of Division 1-on-1 Trainers is twofold: not only does it establish a relationship between college athletes and young athletes, but it also benefits both parties financially.
College athletes now have a stable source of income during their off-season. Young athletes now have an inexpensive option for quality personal training: the rates of Division 1-on-1 athletes are much lower than those of professional trainers, but the training is comparable.
Currently, 10 of the 45 registered athletes are offering training in Charlottesville. They can be hired at division1on1.com.
As the website points out, all trainers are certified Division 1 athletes. Additionally, "NCAA rules prohibit college athletes from using their name or image to advertise the availability of training sessions." As a result, each trainer is described by their gender, sport, position, location, and skill set.
Grant and Jared competed in the 2016 University of Virginia Entrepreneurship Cup, where they were up against mostly graduate students. They received awards during the Concept and Discovery stages, earning them $6,000, and were finalists at the Launch stage. They also participated in Pitch Night at the Tom Tom Founders Festival, where they were one of 10 finalists out of the 80 companies that were represented.
Grant and Jared are currently working on expanding their service across Virginia and eventually the country.