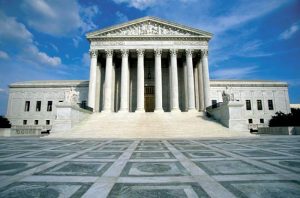 Earlier today, the US Supreme Court unanimously agreed to allow Trump's immigration ban to go into effect, but not without some modifications. This is hardly a victory for the Trump administration, as the ruling may be reversed if challengers can prove it unconstitutional at the court hearing scheduled for October.
This new order significantly differs from the old one: it only affects people from Iran, Libya, Somalia, Sudan, Syria, and Yemen who are applying for tourist visas and don't know anyone in the US.
The order requires a bona fide relationship between those who seek a tourist visa and a US person or entity, which is already required of those who seek other types of visas (student visa, immigrant visa, etc.). It remains unclear, however, what exactly counts as a bona fide relationship. This is of particular concern to refugees.
According to an article on Vox, "Refugees don't already have jobs before they're allowed to settle in the US, and many of them don't already have close family here. Few refugees are likely to fall into one of the specific "bona fide relationships" that the Supreme Court opinion explicitly calls out." And since the new order prevents nonprofits from contacting foreign nationals from those 6 countries, it seems impossible for new refugees to enter the US.
Since this is a fluid and ambiguous situation, it's important to keep an eye over the next few months on what else the government is doing. Additional legislation is expected to be introduced.
A rally will be held today at 6 p.m. outside of the Supreme Court by those who view this morning's ruling as a product of Islamophobia and seek its reversal.