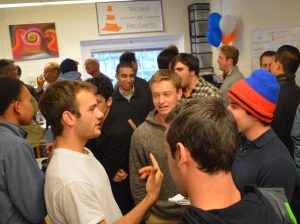 On Wednesday, March 15th, Thornton B218, "the Lighthouse", buzzed with excitement as over 100 students, faculty members, and entrepreneurs from the community celebrated the growth of Works in Progress, an organization comprised of students and alumni who share an interest in working on entrepreneurial projects. With people mixing and mingling over food and drinks, this "room warming" perfectly captured the essence of what Works in Progress is all about—making connections and helping one another progress toward achieving individual goals.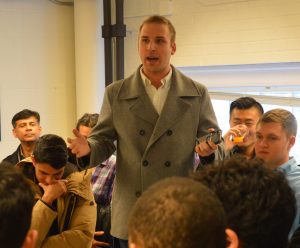 The event began with a speech from the Program Director of Works in Progress, Alexander Zorychta, who welcomed the attendees to the first official Works in Progress site and the only physical workspace for student entrepreneurs on central Grounds, termed "the Lighthouse". In its infancy, Works in Progress did not have a designated location and consisted of only 10 active projects. Now, it boasts 70 active projects that deal with issues ranging from food safety to affordable education.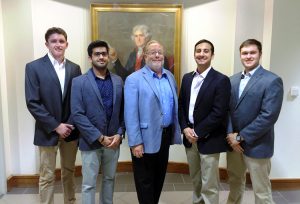 Several Works in Progress students have received prestigious community and university recognition for their projects, including undergraduate students Payam Pourtaheri and Ameer Shakeel, who took first place at the Entrepreneurship Cup in 2015 and again in 2016 when they pitched their biotech company, Agrospheres, adding to their growing collection of accolades which includes first prize at the 2016 Virginia Velocity Tour Pitch Competition and gold at the 2016 Collegiate Inventors Competition. Pourtaheri and Shakeel currently represent UVa for the ACC InVenture Prize.   
As a former engineering student, I know just how competitive the STEM environment at UVa is, so what's most impressive about the people of Works in Progress, in my opinion, is their willingness to collaborate–as opposed to compete–with one another.