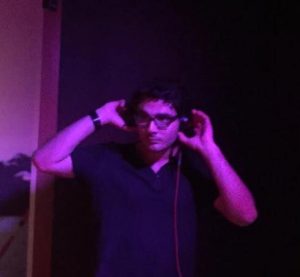 This week, I had a Q&A session with DJ Cyfi (Cyrus Keyvanfar) regarding his music career–when it began, in which direction he wants it to go, and everything in-between. Cyrus, a 4th year pre-dental student studying environmental science, has deejayed for several University events, the most recent being the Yule Ball.
1. When did you first start deejaying?
"I started mixing a year and a half ago during the summer, decided to do it after I volunteered to pick songs one by one for a PCS [Persian Cultural Society] party my second year. I loved how the crowd responded to my music so I decided to look into the equipment, and then proceed to teach myself."
2. How has your life changed since then?
"I love music, especially hip hop, so now it enables me to dive deeper into the genre and look for new artists in other genres as well. I think picking up deejaying is one of the best decisions I have ever made in my life. It makes me so happy when I can create new mixes and experiment with sounds. When the crowd is super lit, it reminds me consistently of why I do it."
3. Who/what do you look to for inspiration?
"I have a lot of inspirations. First and foremost is Dr. Dre as a classic producer. More recently, I admire 808 Mafia, Zaytoven, Metro Boomin, and Murda Beats. These artists have opened my mind to a newer version of hip hop production that is highly specialized on drums and one of a kind sampling. My day to day life is my inspiration for mixing and producing. Experiences I have, people I spend time with, and even nature."
4. Where do you want your music career to go?
"No idea on what I make of my music career. It's mostly for me to space out into my own world and make music that I would even bump when I'm chillin'. I like recording others on my instrumentals I produce, so ultimately I would love to have my own label and sign rappers/producers."
5. Dream location?
"The dream is Cali. If I could move West, like San Diego or San Fran, I'd love it. I still want to be close to essential outdoor spots. Since a young age, I've had an appreciation for nature, because my parents taught me to respect wildlife, so I will always keep that as a part of my life no matter what I do."
When he isn't deejaying, Cyrus volunteers through the Madison House and performs RA duties at Lambeth, showing that a balance in academic, social, and personal life is possible here at UVa!